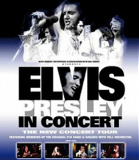 Elvis, Elvis Presley, Elvis Week, Graceland,TCB and Heartbreak Hotel are Registered Trademarks with the USPTO. © 2000-2017 Elvis Presley Enterprises, Inc.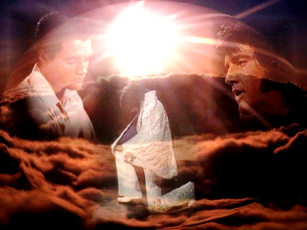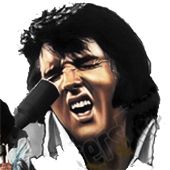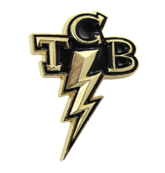 There are many websites out there endless books and Dvd's and many things that have been written about ELVIS' Many if not all in admiration for the greatest entertainer of the 20th century.There will never be another ELVIS PRESLEY.There is a song in ELVIS' catalog for everybody and for every emotion sad or happy.He was a generous man who never forgot where he came from and who he was and he took care of his family and friends.His voice was magical and he made every song his own.We include this ELVIS page in our website purely in respect and admiration for the man himself and for no other reason or gain.He was simply the BEST!!. Long live the KING.

GRACELAND LIVE VIDEO FEED
SIRIUSXM RADIO LIVE FROM GRACELAND CLICK THE LINK BELOW

FREE ELVIS RADIO CLICK BELOW
Red West has Died, aged 81:

Terrible news as Red West, yet another of Elvis' very best friends, has died.
Red West died Tuesday night after suffering an aortic aneurysm at Baptist Hospital. He was 81.
Born in Bolivar, Tennessee, the athletic Robert Gene "Red" West befriended Elvis at Humes High School, where the 6-foot-2 redhead protected the smaller pre-fame Elvis from bullies on at least a couple of occasions, according to Presley lore. He worked for Elvis for some 20 years, occasionally taking small roles in such films as "Flaming Star" and writing or co-writing such memorable Elvis songs as the 1972 hit 'Separate Ways,' 'If Every Day Was Like Christmas', 'That's Someone You'll Never Forget' and the masterpiece of infidelity, 'If You Talk in Your Sleep,' recorded at Stax in 1973.
Red West also composed or contributed to songs recorded by other artists, including Ricky Nelson, Pat Boone and Johnny Rivers.
An ex-Marine, Golden Gloves boxer, karate instructor and genuine tough-guy-with-a-heart-of-gold (at least in his later years), West said it was his protective streak that motivated him to co-write "Elvis: What Happened?" a tell-all best-seller published only two weeks before Elvis' death.
As Elvis' friend, driver and bodyguard, Red West was among Presley's closest associates during the singer's meteoric rise, Army tour of duty, Hollywood stardom, late 1960s so-called comeback and 1970s decline. West's father, Newton West, died the same day as Elvis' mother, Gladys Presley, which only strengthened the men's bond.


When Elvis was in the Army, West traveled to Germany to be nearer the singer, at Presley's request. Elvis attended Red West's wedding (photo right), but was too late to act as best-man as planned.
Red West, Elvis and others would frequently spar at the old Tennessee Karate Institute, co-owned by West. "He was a tough son of a gun," said former kickboxing world champion Bill "Superfoot" Wallace, one of the studio's co-owners.
Prior to being fired in July 1976, Red West and some of Presley's other bodyguards had received some criticism for heavy-handed tactics in attempts to protect Elvis.
West always defended his work for Elvis, while Vernon Presley said the firings were an attempt to cut Presley's expenses.
Post-Elvis, West became a full-time actor, earning a regular role opposite star Robert Conrad in the late 1970s series "Black Sheep Squadron" about a squadron of World War II fighter pilots.
West's most famous role was in the 1989 Patrick Swayze cult classic "Road House," but major critical acclaim eluded him until late in life, when he landed his first top billing in the acclaimed independent drama "Goodbye Solo" (2008), which critic Roger Ebert labeled "a masterwork" and The New York Times called "a near perfect film."
"It took me 59 years to be an overnight success," West told The Commercial Appeal, in a 2009 interview timed to the local release of the movie, in which he portrayed a taciturn

old-timer contemplating suicide.
"I started out in this business as a stuntman, and it's taken its toll on me," West added. "I've had knee replacements, and I've got big calcium deposits in my neck from falling on my head so many times. So this is just in time."
"Goodbye Solo" director Ramin Bahrani said of West: "I wish Clint Eastwood would quit casting himself and realize that this guy's better."
Red West also appeared in the movies Francis Ford Coppola's "The Rainmaker", Ira Sachs' "Forty Shades of Blues," both shot in Memphis, as well as Robert Altman's made-in-Mississippi "Cookie's Fortune," Oliver Stone's "Natural Born Killers," Bahrani's "At Any Price" (with Dennis Quaid), the horror sequel "I Still Know What You Did Last Summer" and the true-sports story, "Glory Road."
On TV he appeared in episodes of "Mannix," "The Six Million Dollar Man,""Magnum P.I." and "The A-Team." A 2015 appearance in the series "Nashville" was his final credit.
In a 2011 episode of "Memphis Beat" a TNT crime series set but not shot in Memphis, West played a cancer-stricken inmate serving time for the murder of the father of the series' star, an Elvis-impersonating police detective played by Jason Lee.
Red West and his wife, acting coach Pat West, had celebrated their 56th wedding anniversary on July 1. A Messick graduate who met her husband while she was

working as a secretary for Elvis, Pat West said Red had complained of pains Sunday afternoon and was taken to Baptist Hospital. Early Tuesday he died after suffering what she described as an abdominal aortic aneurysm.
"From the very start, we had a bond that was just unusual," Pat West said of her husband. "He was just a straight shooter."
Pat West said she and her husband usually skipped "Elvis Week," but they had been planning to participate in some activities organized this year by friend and longtime Elvis associate George Klein. "We wanted to go this year, this special year," she said, referring to the 40th anniversary of Presley's death.
According to most sources Red West was born on Nov. 20, 1936, which would make him 80 at the time of his death. But Pat West said his actual birthday was March 8, 1936.
West is survived by two sons, actor John Boyd West, Brent West, brother Harold West of Olive Branch; and six grandchildren.
Memorial Park Funeral Home will handle services.
(News, Source;CommAppeal/ElvisInfoNet)
Graceland: 35 years open



Graceland is the estate of Elvis Presley in Memphis, Tennessee, where he lived in 1957 (Elvis, 22 years) until his death in 1977. Initially, it was intended to only withdraw with his parents in the house on the estate. Later, many friends also occupied a bedroom. (See also article in ElvisMatters magazine # 57). His father Vernon moved to an adjacent house with his new wife Dee in the seventies.

After the White House in Washington D.C., this home is the most visited home of the United States, with over 600,000 visitors a year! In 1991, Graceland was added to the registry of the National Register of Historic Places. On March 27, 2006, it became a National Historic Landmark. Graceland is named after Grace Toof, daughter of the founder of SC Toof & Co, a commercial printing company in Memphis. It was Grace Toof's niece, Ruth Moore, who built an American mansion in 1939 with her husband Dr. Thomas Moore in a "colonial" style. Graceland consists of twenty-three rooms, including eight bedrooms and bathrooms.

After purchase of the estate, Elvis has tested the pockets. There was a wall surrounding the grounds, a swimming pool, a racquetball building and the famous "Jungle Room", which features a covered waterfall. Elvis built the 'Meditation Garden' to create a place where he could have rest. After his death, Elvis was buried in the Meditation Garden, like his parents Gladys and Vernon, and his grandmother. Graceland was officially opened to the public on June 7, 1982. On Graceland, visitors can only view the ground floor. The upper floor is not open to the public. Since the end of February, the Racquetball Building (where until now some jumpsuits and gold records were exhibited) were restored to its original state. Elvis jumpsuits, gold records, and more are now featured in the recently opened entertainment complex across the street from Graceland.


Published: june 7th 2017 07:08 AM.
Source: ElvisMatters / Published by: ElvisMatters - Jeroen Vanderschoot .
Reproduction of this news item is granted, on condition of reference to the source: www.elvismatters.com
Sky Tv brings new Elvis' documentary



The European pay TV channel Sky Arts, part of the Sky media group, is coming this summer with a new documentary about Elvis Presley.

'The Seven Ages of Elvis' is the title of the documentary. In this, one looks for who Elvis was and what his impact is on pop culture. Shakespeare's 'Seven Ages of Man' is the framework for the movie, investigating Elvis's life of childhood in the US south, through his rise to international fame, his Las Vegas years and eventually died in 1977.

Archival material will be combined with personal stories of people who have known Elvis. The film wants to shed a new light on Elvis's global success and the question why Elvis knows how many years to celebrate many years.


Published: june 5th 2017 09:19 AM.
Source: ElvisMatters / Published by: ElvisMatters - Michel van Erp .
Reproduction of this news item is granted, on condition of reference to the source: www.elvismatters.com.
After Elvis is The Big O with RPO




After the two albums with Elvis, the Royal Philharmonic Orchestra will make a new album with Roy Orbison's voice. The album 'A Love So Beautiful: Roy Orbison with The Royal Philharmonic Orchestra' contains the famous hits of The Big O, including 'Oh, Pretty Woman', 'Crying' and 'Only The Lonely', complemented by the arrangements of The Royal Philharmonic Orchestra. On the songs, Roy's sons, and even grandsons, will also take on some instruments. There are even plans for a big live show, compared to the 'Elvis In Concert - Live On Screen' shows. The album will be released on November 3rd.

TRACKLIST

1. "In Dreams"

2. "Crying"

3. "I'm Hurtin'"

4. "Oh, Pretty Woman" (feat. Alex, Wesley, Roy Jr., Roy III)

5. "It's Over"

6. "Dream Baby" (feat. Alex, Roy Jr.)

7. "Blue Angel"

8. "Love Hurts"

9. "Uptown" (feat. Alex Orbison)

10. "Mean Woman Blues" (feat. Alex, Roy Jr.)

11. "Only the Lonely"

12. "Running Scared"

13. "I Drove All Night" (feat. Alex Orbison)

14. "You Got It"

15. "A Love So Beautiful" (feat. Alex Orbison)


Published: may 25th 2017 09:37 PM.
Source: ElvisMatters / Published by: ElvisMatters - Jeroen Vanderschoot .
Reproduction of this news item is granted, on condition of reference to the source: www.elvismatters.com.